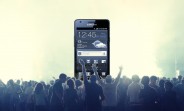 A couple of weeks ago, we looked at how bezels shrunk throughout the years. It was very easy to spot when the market transitioned from regular phones to current touchscreen-dominated landscape. Let's see if we can find an interesting pattern in which phones were the most popular in any given year.

We'll go as far back as the year 2006 in our statistics and we'll present you the top three phones for each year (we won't include 2017 as it isn't even halfway done yet).

Things start as you might expect with Nokia and Sony Ericsson on top. Nokia's popularity was so huge that the company's......
By: GSMArena - Sunday, 18 June
To add to this post, use the comments section below to share your views or click here for detailed content
Metro Tell is a complete voice of the world's media. We are constantly distributing news and information items every minute of the day from numerous number of news establishments, publishers and blogs to the general public. MetroTell.co.za is the one source for all the news and stories you love.
All images, logos, trademarks and copyrights on MetroTell.co.za are owned by their respective owners.
- Advertisement -
Related Posts